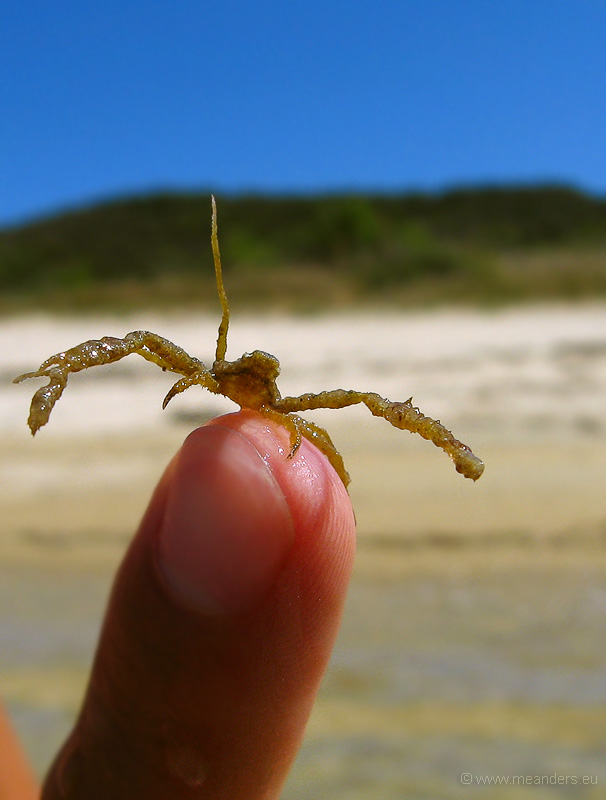 That's how it's posing if being looked. As soon as you gaze elsewhere, the seaweed starts to crawl away. Then you share it a glance and legs are up at unbelievable angles again and "the weed" gets stiff for minutes. A perfect camouflage!

No doubts that this crabby lives in simbiosis with actinia. When put back, it crawled rapidly right into the middle of a bunch of tentacles, and getting relaxed in a little time has started running all over actinia again.

Upd: Crab seems to belong to Inachus phalangium species.

There is a video of a little cheater as well.