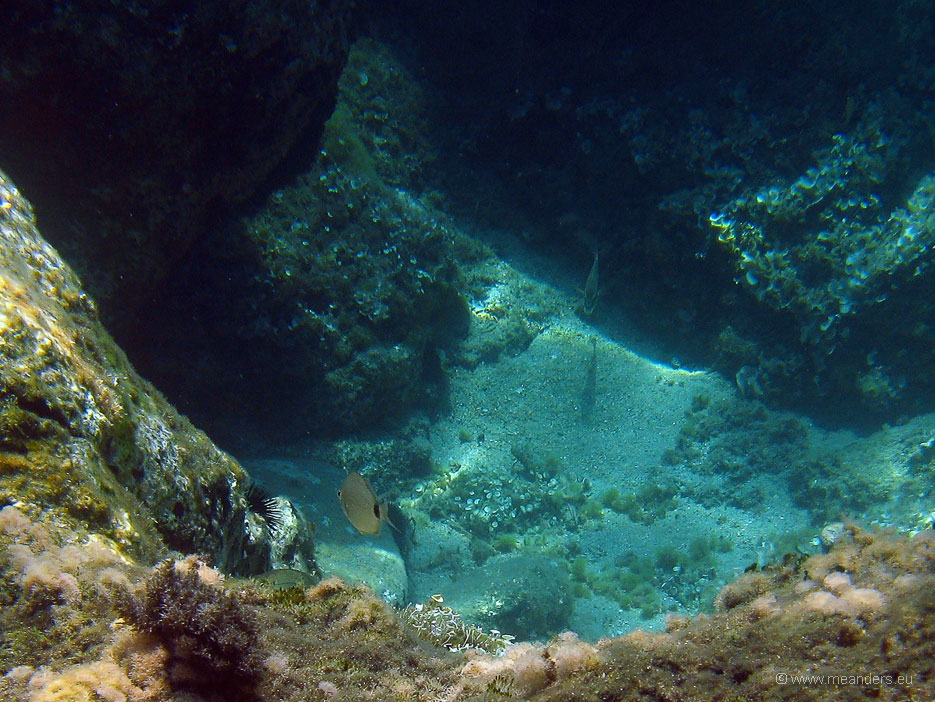 Diplodus decided to inspect by occation an urchin (if there is something to eat), and a wrasse turned it's face to the scene, looking what will happen next.
It's clearly seen, that wrasse is quite thick-lipped, and why it makes no sense to shoot a seabream full-face (nor a full-tail)...
I've found one more hiding seabream on the picture. On a half way between the first one and a dark bush of Corallina elongata there is a back, a forehead and an eye hiding in the jungle.