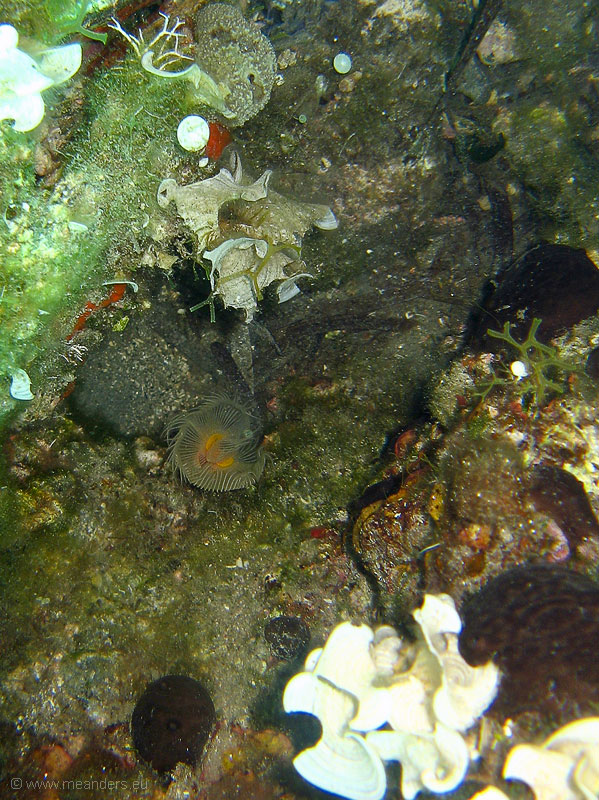 At the depth of eight meters my flexible waterproof case squeezes a camera toughly. More air should be admitted through a special valve (then, the box will look like an unbroken oxigen-cushion by a surface), but I have no time — need to shoot a polychaeta worm, before it hides warned by fluctations of current.

In English polychaeta is called the bristleworm. Most of them are benthos creatures, what means, they live on the bottom. They put a nimbus of tentacles out of the pipe they build and live in, waiting for enough quantity of detritus to be gathered out of the water.
Tentacles can be quite large and colourful: bluish black with white, orange, lime-yellow or lava-red with white circles.