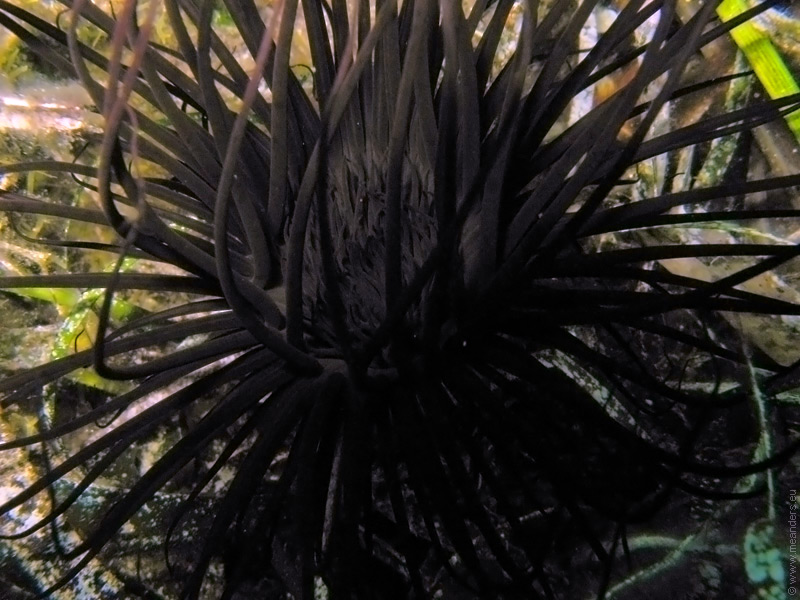 Just like in the previous case, the identification of actinia (the coloration of Cerianthus membranaceus may vary from white to black) was kindly helped by Nadya Sanamyan, that is very much appreciated.
By the way, there is some microscopic dweller on the short tentacles of actinia's inner crown, that is displayed as a bright red spot when flashed.
Should sort it out next year.