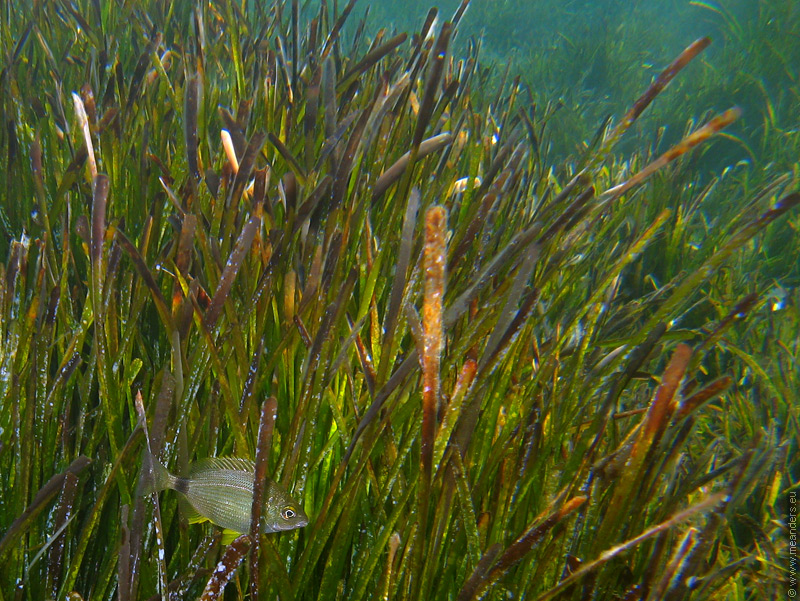 The Posidonia oceanica, so typical in the Mediterranean Sea, is not an alga, but a real plant featuring roots, flowers and fruits, that has accommodated living underwater.
Vast spaces of it's meadows are the main forage reserve and habitat of huge amount of fish and invertebrates.
The Diplodus annularis gilthead Usual at the grasslands of Posidonia and Zostera has marvellous golden back and fins of lemon yellow at the young age.
The grown-ups, like this one at the picture, have yellow left only upon their fins.