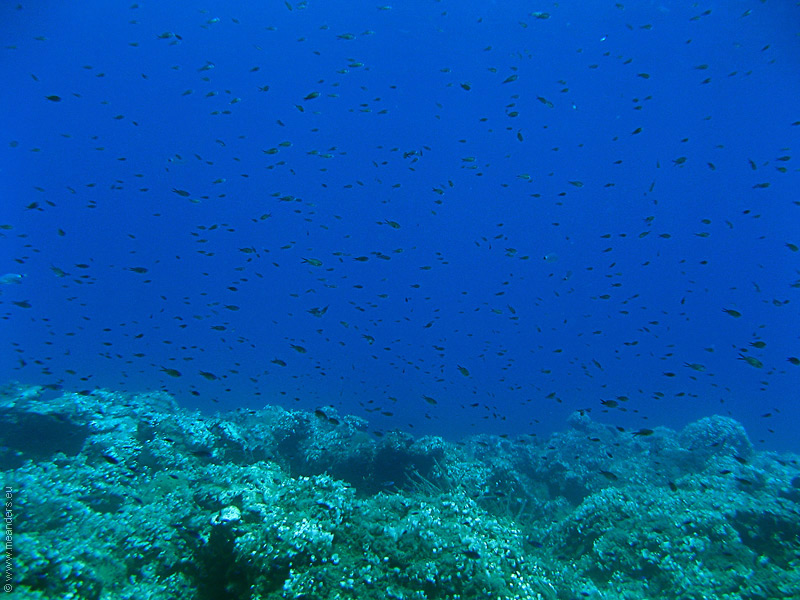 The Island is presented by a pile of bare rocks located about a kilometre offshore. It gets almost entirely concealed by the rising tide and rest of the time acts as perfect seagull perch and landing point of the red-skinned German canoeist troops wearing same white T-shirts and Panamas.
Furthermore, the intellectual fun lovers wheel around the Island squealing on their air cushions and bananas steered by motorboats, so a special flagged buoy materially reducing the probability of being cut in half at the most absorbing point of the journey had to be inflated.
(I ought give due to helmsmen of motorboats, unlike jet-ski drivers they respond to the buoy adequately by dropping the speed and waving their hand signing that you have been noticed, don't worry!)

Thus, we pumped up the red torpedo of the buoy and left the Bay with the intention to skirt the Island from the left and were hailed by thousands of Chromis chromis with specks of seabreams right away.