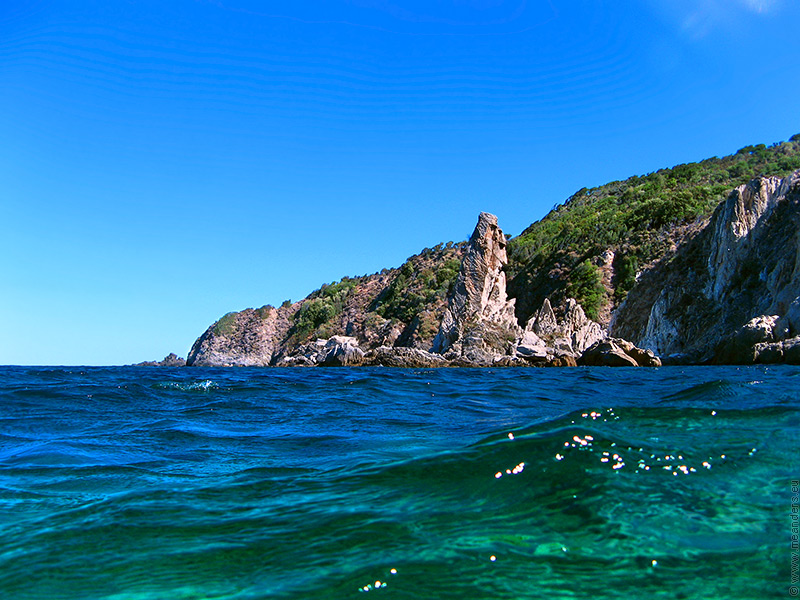 Our Bay is the last beach outpost to the south, that can be reached from the village by the shore. Further the coastalconsists of dropping into the sea almost sheer cliffs and of unattainable pebbly and rocky coves.
Severe spurs huddle up to the shore, they were imparted with fabulous outlines of castles and obelisks by the corrosive work of waves and winds.
Stony, rocky bottom is less abound with life, comparing to the protected Bay, but wild landscape lures with it's noval strange shapes.

The aim of our long journey by the rough sea was meeting lovely nudibranchiate mollusca found last year on the rocks at the very end of our way. Although we've met plenty of Flabellinas since then, either in the Bay, either by the Island, nevertheless we round the cape that bounds the Bay from the left and move towards the adventures.